Executive and Business Coaching
Develop Your Leadership Team, Improve Sales, and Inspire Management For Profitable Results
The Authority In Executive Coaching and Leadership Development
Glenn has been coaching and training leaders for more than 25 years. He holds an M.A. in Global Leadership and has owned several successful businesses. Glenn has helped dozens of business owners significantly improve their leadership and build leaders within their companies.
By implementing a leadership development strategy, his clients have been able to scale up their businesses. Glenn can help your company increase capacity and grow through leadership development.
Owners of growing companies know the importance of leadership development for themselves and their managers.
Our Leadership Development and Executive Coaching Services will help you and your team grow professionally and lead more effectively. As a result, you will increase capacity and be able to scale up your business.
Some of the unique challenges that owners face include:
Getting control of a growing organization
Turning employees into leaders
Delegation and accountability
Strategic focus and communication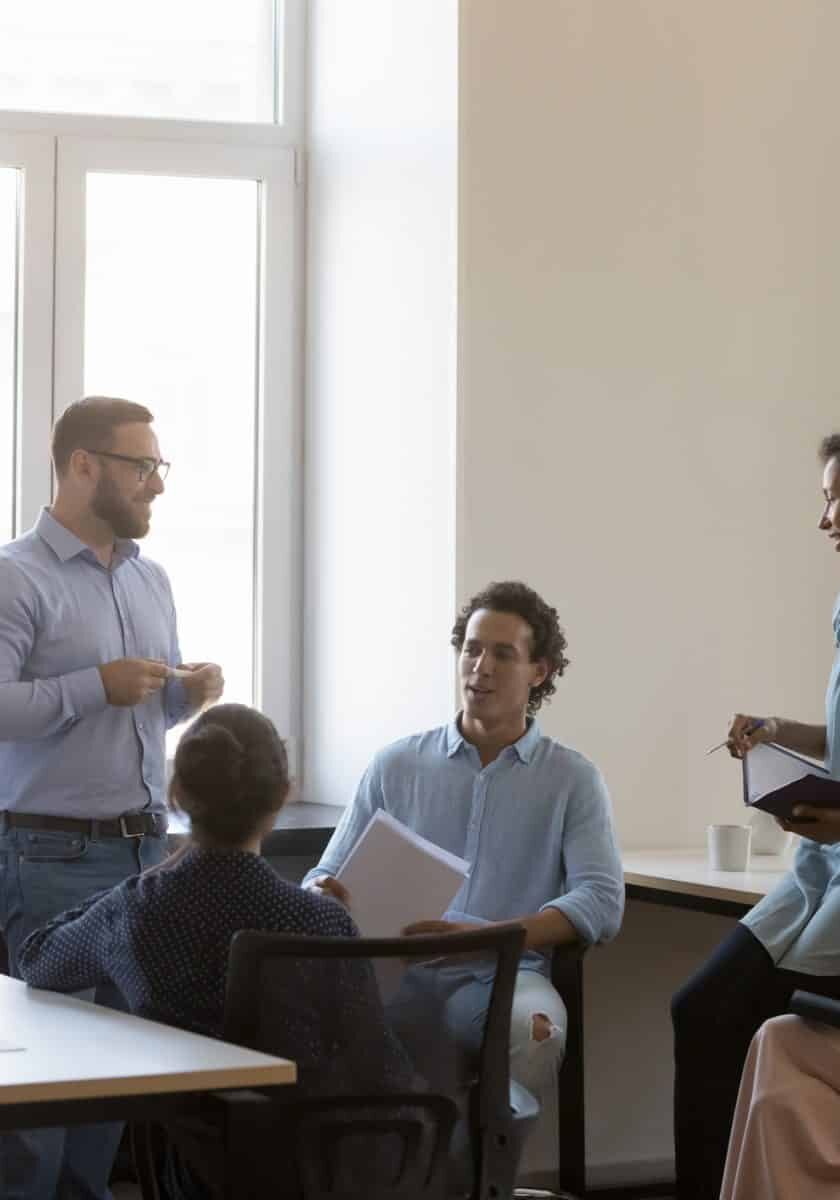 What Our Leadership Development Clients Are Saying
Glenn is an inspiring and motivating mentor. Regardless of your age, career, or personality, he enables the growth of self-awareness and strategic thinking. Glenn is patient, respectful, forward-looking, and optimistic with this coaching style. His expertise in a broad variety of topics allows him to match his coaching style to nearly anyone.
CEO Wolar Industrial Inc.
We have tripled in our business, so our numbers are through the roof right now. I am no longer a technician in the business, I don't work in the business, I completely just work on the business.
Owner, Sterling Physical Therapy & Wellness
We've seen some really good results. We've grown upwards of 70%. I really believe that a lot of the things I've learned in the coaching program have helped us achieve those results.
Founder & Former Owner, Elevated Technologies
In one year of Glenn's coaching, I was up 50% growth. I don' know how I could be where I am today had I not been in the coaching. That's why I stayed.
Founder & Former Owner, Wall 2 Wall Insurance Services
I was surprised at the immediate benefits I received from the coaching. The increase in my productivity and income and a decrease in my stress level regarding work was a dramatic change. I enjoy having somebody I can share with in private about what's going on in the business. Glenn's not a business cheerleader, he's a business coach. So, he's not just there cheering us on, it's more. He's coaching. If he has to make me take a serious look at what we're doing, then that's what you need to do. Having someone outside of the business to talk to is a huge benefit.
If you're looking for some quick advice about leadership development in business, check out our blog for some great articles.
Over the years we've created many leadership development and business tools and resources. We've made many of them available for FREE to help as many people as possible!
Our Proven Coaching Process
After more than 25 years of executive coaching with high-capacity leaders, we have refined a coaching process that is high-impact and highly efficient.
Our clients experience significant growth both personally and organizationally. As a result, they develop and lead high-impact leadership teams.
The Right Questions
In our approach, everything begins with strategic questioning. It's not just about asking any questions, but the right ones that delve deep, challenging the status quo and illuminating the path forward. Our expertise lies in framing these pivotal questions in a way that triggers insightful reflections, driving you towards clarity and actionable strategies. With our assistance, you won't just mull over the present; you'll actively sculpt the future. During brainstorming sessions, we blend your unique insights with our reservoir of best practices and battle-tested tools. This synergy ensures you benefit from both innovative ideas tailored to your specific needs and time-proven strategies that have consistently delivered results. With us by your side, you're not just getting a coach; you're gaining a strategic partner committed to unlocking your fullest potential and charting a course for enduring success.
Reflection, Insight, and Focus
These first two steps in the coaching process are what open up the executive's mindset to new and greater possibilities. This internal change process is foundational to increasing leadership capacity.
As Jim Rohn once said, "For things to change, you must change. Otherwise, nothing much will change." With new insight and focus, our clients are then ready to refine their goals and create more effective action plans to achieve their goals.
Accountability
Accountability is a cornerstone in Executive Coaching. After crafting a strategic vision, our role pivots to ensuring adherence and unwavering commitment to that vision. While ambition and planning are foundational, consistent execution often hinges on the discipline that robust accountability measures instill. Through our specialized Executive Coaching approach, we provide that essential accountability, ensuring that you and your team retain a laser-sharp focus on your objectives. By fostering a culture of Leadership Development, we empower you with the tools and mindset to efficiently execute your plan, even in the face of challenges. The result is a transformative journey where our clients and their teams don't just meet expectations but surpass them, realizing goals and aspirations that previously seemed out of reach. With our guidance in Leadership Development, you'll not only achieve, but redefine the boundaries of what's achievable.
Are you ready to grow in your leadership?
In-person And Virtual Training For You And Your Managers