The return on investment for a company's leadership development program
is six times greater than the cost of delivering it.
Can Leadership Development help me and my company?
Consider this: Research published by Fortune Magazine found that
Fortune 1000 companies utilizing executive coaching saw a
Increase in Senior Personnel Retention
Bottom Line Profitability Increase
Organizational Strength Increase
Increase Your Leadership Effectiveness
This is lesson 1 in our free course; "How to Increase Your Leadership Effectiveness."
You'll learn the difference between Tactical Leadership, Situational Leadership, and Strategic Leadership and they can all affect your business and team growth.
Start now with our first lesson, The Capacity of a Leader.
To Be An Effective Leader You Need
Knowledge of management and leadership principles
There is more information available today than any one person will ever be able to consume, much less sort through. We help our clients understand and focus on the CORE PRINCIPLES that create leadership success.
Emotional Intelligence (EQ)
J. Paul Getty once said, "It doesn't make much difference how smart, how much knowledge or how much experience an executive possesses; if he is unable to achieve results through people, he is worthless as an executive." The key to achieving results through other people is Emotional Intelligence. This is a game-changer.
Performance coaching skills to develop others
Leaders and managers must see themselves as coaches. Good coaches improve the performance of individuals as well as the entire organization. We help our clients develop their coaching skills. As a result, they coach their people in a way that increases engagement and leverages the strengths of their team.
Develop your leadership skills and create a leadership pipeline.
Learn from an experienced professional who has worked with leaders in many different industries.
Increase capacity and scale your company.
Get right management training tailored to your specific needs.
Equip executives with the tools they need to be successful.
What Our Leadership Development Clients Are Saying
Glenn is an inspiring and motivating mentor. Regardless of your age, career, or personality, he enables the growth of self-awareness and strategic thinking. Glenn is patient, respectful, forward-looking, and optimistic with this coaching style. His expertise in a broad variety of topics allows him to match his coaching style to nearly anyone.
CEO Wolar Industrial Inc.
We have tripled in our business, so our numbers are through the roof right now. I am no longer a technician in the business, I don't work in the business, I completely just work on the business.
Owner, Sterling Physical Therapy & Wellness
We've seen some really good results. We've grown upwards of 70%. I really believe that a lot of the things I've learned in the coaching program have helped us achieve those results.
Owner, Elevated Technologies
In one year of Glenn's coaching, I was up 50% growth. I don' know how I could be where I am today had I not been in the coaching. That's why I stayed.
Owner, Wall 2 Wall Insurance Services
I was surprised at the immediate benefits I received from the coaching. The increase in my productivity and income and a decrease in my stress level regarding work was a dramatic change. I enjoy having somebody I can share with in private about what's going on in the business. Glenn's not a business cheerleader, he's a business coach. So, he's not just there cheering us on, it's more. He's coaching. If he has to make me take a serious look at what we're doing, then that's what you need to do. Having someone outside of the business to talk to is a huge benefit.
Our Leadership Development Program (LDP) consists of a series of management training and coaching modules. 
These modules can be delivered to small teams in 3 to 4-hour sessions, or they can be delivered in one-on-one coaching sessions.  Each module includes useful content, group discussions (when presented in groups), and individual coaching.  These modules may also be combined to create a one, two, or three-day retreat. These are ideal for a quarterly or annual retreat.
Every Business Needs a Leadership Pipeline
For a business to scale up and sustain a growth trajectory, it must have a system for leadership development. Inadequate leadership is a common barrier to growth for most businesses.
While it is certainly a common and acceptable strategy to bring leaders in from the outside, this is typically the most expensive approach. It is also difficult to find a qualified leader outside the company and one who blends in well with the company values and culture.
Organizational Leadership
I always encourage executives to screen for cultural fit first, then assess the talent needed for the role. This approach ensures that you get the right people in the right seats. Unfortunately, many (if not most) people look for talent, make the hire, and then wonder why in 12 to 18 months, the person is not working well in the company.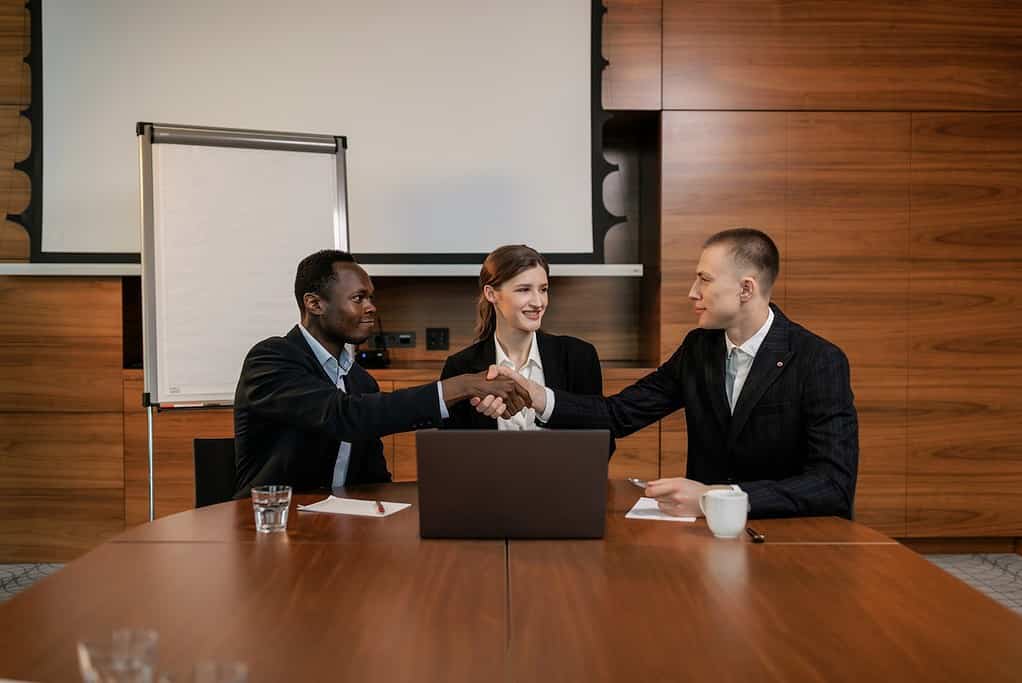 A more realistic and efficient approach for most small to mid-sized businesses is to develop and raise leaders, who you know embody the culture you want to foster.
Giving them training and growth opportunities that align with their natural strengths and aptitudes is also an effective strategy for retaining your best people.
I am not saying you should never hire from the outside. Sometimes you need to! But if you have an intentional plan to "farm" leaders from within, you will build a more dynamic and sustainable company.
But how does one do this?
Our Leadership Development Coaching and Training equips the senior executive to implement a Leadership Pipeline that will ensure a continuous flow of leaders for the ongoing growth needs of the company.
Our Leadership Development Services are flexible to fit the needs of your company. They range from either weekly or bi-weekly coaching to monthly or quarterly training to a full-scale outsourced Leadership Development Department. We adapt to fit your needs and budget.
Leadership Development Training
Do your executives and managers need some training? Glenn will come into your company and provide Leadership Development sessions for your company's executives and managers.
This process involves a series of training events that last 2-4 hours each. They include personal assessments and skill training. Participants leave with tools they can use immediately.
Frequently Asked Questions
Leadership development is the process of enhancing and improving individuals' leadership skills and abilities in organizations. It can involve training, mentorship, and coaching programs designed to help leaders learn new skills and improve their performance.
Leadership development can benefit both individuals and organizations. For your company, it can lead to increased productivity, cost reduction, improved senior personnel retention, bottom-line profitability increase, and organizational strength. Participating in leadership development programs can enhance your leadership skills, decision-making abilities, and communication capabilities.
The benefits of a leadership development program include:
Increased leadership capacity, performance, and results.
Creation of a team that can scale the company.
Improved individual and overall leadership effectiveness.
Increased productivity, momentum, and motivation.
Enhanced confidence and control as a leader.
A leadership development program usually consists of management training and coaching modules. These modules can be delivered in small team sessions or one-on-one coaching. They include valuable content, group discussions, and individual coaching. The modules can also be combined to create retreats of different durations.
Emotional intelligence (EQ) is crucial for effective leadership. It enables leaders to achieve results through people by understanding and managing their emotions and the emotions of others. Leaders with high EQ can build strong relationships, inspire and motivate their teams, and navigate challenging situations with empathy and resilience.
Leadership development programs focus on developing and nurturing potential leaders within the organization. By providing training, coaching, and growth opportunities, these programs help identify and groom individuals who can fill leadership roles in the future. This ensures a continuous flow of capable leaders and contributes to the company's sustainable growth.
Yes, leadership development is beneficial for businesses of all sizes. It can be precious for small to mid-sized businesses as it enables them to develop leaders internally and align them with the company's culture and values. This approach promotes long-term success and reduces the dependence on costly external hires.
Our leadership development services are highly flexible to accommodate your company's specific needs and preferences. We offer options such as weekly or bi-weekly coaching, monthly or quarterly training sessions, and even outsourced leadership development departments. We adapt our services to fit your requirements and budget.
Absolutely! We offer leadership development training tailored to the needs of executives and managers. Our expert, Glenn Smith, can come to your company and conduct training sessions that include personal assessments and skill training. Participants will leave with practical tools they can immediately apply in their roles.
According to research published by Fortune Magazine, companies that invest in leadership development programs can experience a return on investment six times greater than the cost of delivering the program. This return manifests in increased productivity, cost reduction, improved employee retention, profitability, and organizational strength.
Glenn Smith Executive Coaching is a professional coaching company that helps business owners and leaders grow their businesses.
Are you ready to grow in your leadership?
In-person And Virtual Training For You And Your Managers