We help you implement efficient and effective processes and systems to eliminate frustration, chaos, and disorganization.
We help you grow your business aggressively and sustainably using our proven Business Acceleration Process.
We help you execute effectively and get the traction you need, so you don't feel like you are spinning your wheels.
We help you get the financial return you deserve for your hard work as a business owner.
We help you get control of your business, become a better leader, and make more money.
While your business will improve and grow stronger from our involvement, YOU, as a business leader, will gain new learning and insights that will strengthen you personally and professionally.
We will help you discover and leverage your strengths while providing tools and solutions to protect you from the negative consequences of weaknesses and blind spots.
Your business will grow and become stronger. And you will grow and become more confident in your ability to lead and manage a growing organization.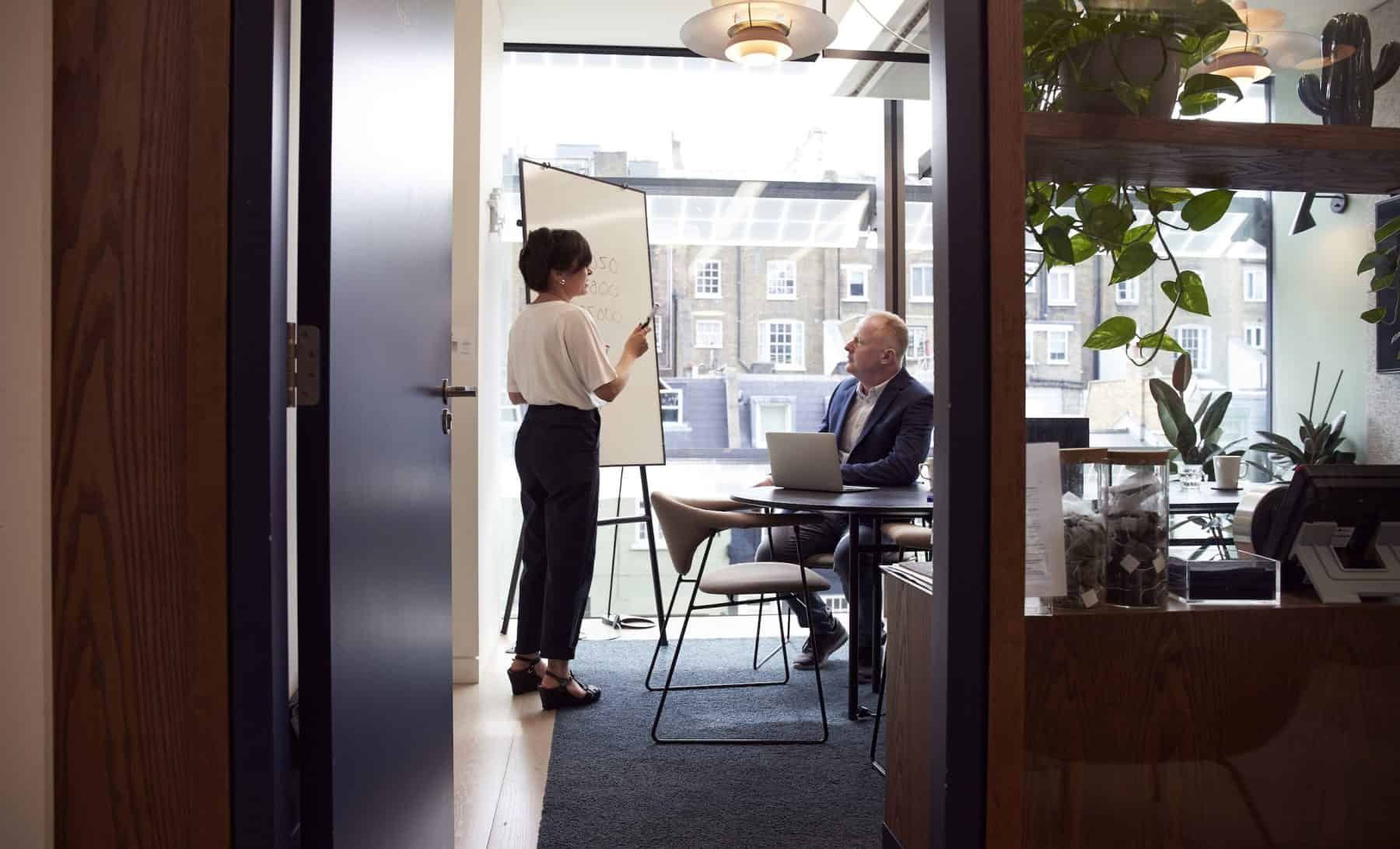 We encourage you to talk to other business owners who have worked with coaches and reaped the benefits. Talk to some of our clients. And then, reach out to Glenn and have an open, honest conversation about how he can help you lead and grow your business. There's no obligation and no pressure.
You owe it to yourself to at least have an initial conversation. Investing in yourself pays huge dividends for your business, your staff, and your family. We will help you achieve things you've never achieved before!
Are you ready to grow in your leadership?
In-person And Virtual Training For You And Your Managers
What Our Leadership Development Clients Are Saying
I was surprised at the immediate benefits I received from the coaching. The increase in my productivity and income and a decrease in my stress level regarding work was a dramatic change. I enjoy having somebody I can share with in private about what's going on in the business. Glenn's not a business cheerleader, he's a business coach. So, he's not just there cheering us on, it's more. He's coaching. If he has to make me take a serious look at what we're doing, then that's what you need to do. Having someone outside of the business to talk to is a huge benefit.
We have tripled in our business, so our numbers are through the roof right now. I am no longer a technician in the business, I don't work in the business, I completely just work on the business.
Owner, Sterling Physical Therapy & Wellness
We've seen some really good results. We've grown upwards of 70%. I really believe that a lot of the things I've learned in the coaching program have helped us achieve those results.
Owner, Elevated Technologies
In one year of Glenn's coaching, I was up 50% growth. I don' know how I could be where I am today had I not been in the coaching. That's why I stayed.
Owner, Wall 2 Wall Insurance Services
How it Works & How Much it Costs
Create and Implement a Powerful Marketing Plan
Gain Financial Control and Increase Profitability
Improve Your Sales Effectiveness
Improve Your Processes and Build Scalable Systems
Work Smarter, Not Harder by Utilizing the 4 Ways to Gain Leverage
Become a Stronger Leader and Build a Stronger Team
Build a Company that has Long-Term Equity Value
Are you ready to grow in your leadership?
In-person And Virtual Training For You And Your Managers
Not Sure You Are Ready to Contact Glenn?
We understand! Hiring a professional management trainer is a big step.
However, most business owners quickly discover that it is a relief to have someone to talk to who understands the challenges and aspirations of a business owner.
Many of our clients talk about how valuable it is to have a trusted advisor they can confide in and bounce ideas off of. Clients benefit from our decades of experience and our ability to offer best practices and effective solutions to their problems.
Management Training Articles
Do You Have an Organizational Chart or Accountability Chart?
I prefer the term Accountability Chart, one of the foundational tools to the EOS methodology, over Organizational Chart and here's why…
How to Jump-Start Your Business
The beginning of a new year always gives companies a natural opportunity to re-calibrate, refocus, and jump-start afresh. Here are 10 practical ways that every small business can use to accelerate for the coming year! 1. Create urgency within your team I'm not suggesting that you scare your people with "do or die" tactics. I …
Family Business Succession
Family business succession planning is an important part of many businesses. Research indicates that family businesses typically outperform non-family businesses. When families are able to work together effectively the outcome is significant. However, many family businesses are unable to make the transition from the first generation to the second generation successfully. And very few family …
Create Your Business Exit Strategy
Every business owner WILL exit their business one day. The question is, will you be proactive, or will you wait and just be reactive to the events of life that "force" you to exit? While you may not be planning to exit the business any time soon, I strongly recommend that you start putting your …
How to Make Sure the Appointment Happens
Many salespeople waste a lot of time and energy on "no show" appointments. We're so eager to get appointments on our calendar that we do not take enough time to pre-qualify and test the commitment of our prospect. Here's how the scenario typically goes: We (the salesperson) speak with a prospect for the first time …
3 New Truths About Selling
I thoroughly enjoy working with Sales Professionals and helping them increase sales through our Sales Acceleration Program. This is a powerful process where we customize a plan for your sales team or business. It doesn't take long for most of our clients to see sales increase as they identify and engage in more fruitful behaviors. …
Core Values: Get the Right People on the Bus
Several years ago, Jim Collins popularized the phrase, "Get the right people on the bus and the wrong people off the bus." In his book, Good to Great, Collins points out that research suggests that the best leaders did not really start with vision and strategy. Instead, they first got the right people on the …
How Business Owners Overcome Discouragement
Owning a business can be very exciting and rewarding. But it can also be discouraging at times. How do you navigate those days of discouragement? Here are some tips that can help you stay positive and keep you moving forward. Realize it's All in Your Head Emotions are a direct byproduct of our beliefs. It's …
Are Your Business Systems Holding You Back?
Small business owners talk to me weekly about why their business is "stuck." They ask me for advice about why it's not growing. Of course there are several possible causes for this, but one common cause is what I call "System Bottlenecks." These "bottlenecks" will keep your business from growing, preventing you from taking it …
How to Measure Your Marketing
Marketing is essential for your business to grow. Of all of the systems of your business, if you don't get marketing right, you will eventually go out of business. We all know this. Yet marketing is often mysterious, unpredictable, frustrating, and expensive. When I start working with a new client I typically see one of …
Glenn Smith Executive Coaching is a professional coaching company that helps business owners and leaders grow their businesses.