The Accountability Chart, AKA the Organizational Chart. Does your company have one?
And why you definitely should…
Most business and organizational leaders are familiar with the traditional Organizational Chart. It is a tool that I started using several decades back. I found it helpful in many ways. So, I was frequently surprised at the number of people in business who did not use it.
Then about ten years ago I read the book Traction by Gino Wickman and it became clear to me why so few valued it the way I did. Wickman used the term Accountability Chart to help business leaders better understand its value.
In Traction Wickman presents a powerful management system called the Entrepreneurial Operating System, or EOS. One of the foundational tools to the EOS methodology is the Accountability Chart. Ever since I have preferred the term Accountability Chart and here's why.
Creating Your Accountability Chart
For any business to scale up at least three factors must be considered:
Leadership
Scalable Infrastructure
Market Opportunity
The first two factors are what I want you to focus on. For a company to sustain growth it must have a system for developing and deploying leadership throughout the company. The problem many small to mid-sized businesses have is that their leadership is not developed, not well organized, and not held accountable. Critical roles must be determined (infrastructure) and people need to be trained and deployed to own their role (leadership). The key tool for accomplishing this is the Accountability Chart. Every business has the same general roles – Marketing, Sales, Operations, Finance/Back Office/Admin. To scale your business you must have strong, empowered leadership in each of these critical roles. They show up on an Accountability Chart like this:
Sample Accountability Chart:
Don't think about people yet, just think about roles, functions, and structure. This is the basic infrastructure every growing business needs. Then you can add more boxes under each of these four. I have a small executive coaching practice, but I quickly built out a chart with more than 20 key roles & functions. This is easy to do if you focus on all the critical task areas. However, you must not think about people yet, just think about roles and functions. Let the chart grow. Then think about what additional roles and functions you will need in two to three years if your business grows by 40 to 50 percent. You may need to add some more boxes. Download Accountability Chart Template

Three Problems the Accountability Chart Can Help Solve…
Once you feel like you have the right structure, then you have to face the moment of truth. How many of these boxes are you, the owner, in? For most small to mid-sized businesses the owner is in too many boxes. Therein lies the first major problem for your business.
The owner must select the right people, train them, and delegate him/herself out of boxes. Start at the bottom of the chart and begin working your way up. When you get to the place that you are only in a couple of boxes (preferably one), you've arrived. Most owners need help with this seemingly impossible assignment.
This is one of the key values I bring to my clients. It's not easy but it is doable! Obviously, you will always have more boxes than people, so most people have multiple boxes that they are responsible for. However, the owner should have the least!
The second major problem is accountability. Most owners have tried to delegate with limited success. Sometimes it's a communication issue (e.g., unclear expectations). Other times it is a lack of adequate training with documented processes and procedures.
In almost every situation there is a lack of effective accountability, which is why I like Wickman's emphasis on this being an Accountability Chart! This leads us to the third major problem–the General Manager! Most owners are gifted visionaries who can make good things happen.
But eventually, without other managers (e.g. in marketing, sales, operations, and admin) the owner just runs out of time and capacity. Then there's fatigue, burnout, discouragement, etc.
The bottom line is that owners are typically good at being a visionary or good at being a general manager, but very few are good at both. The truth is that most are visionaries who don't make very good managers. That's the problem. Wickman calls this General Manager role an Integrator. I like his term because it describes what the General Manager should be doing. He/she develops and coaches the key area managers so each one maximizes their strengths and excels in their department. However, the Integrator also coordinates and harmonizes these managers so that there is alignment, synergy, and true teamwork. There is clarity, focus, and thorough communication throughout the organization. The Integrator is the conductor of the orchestra.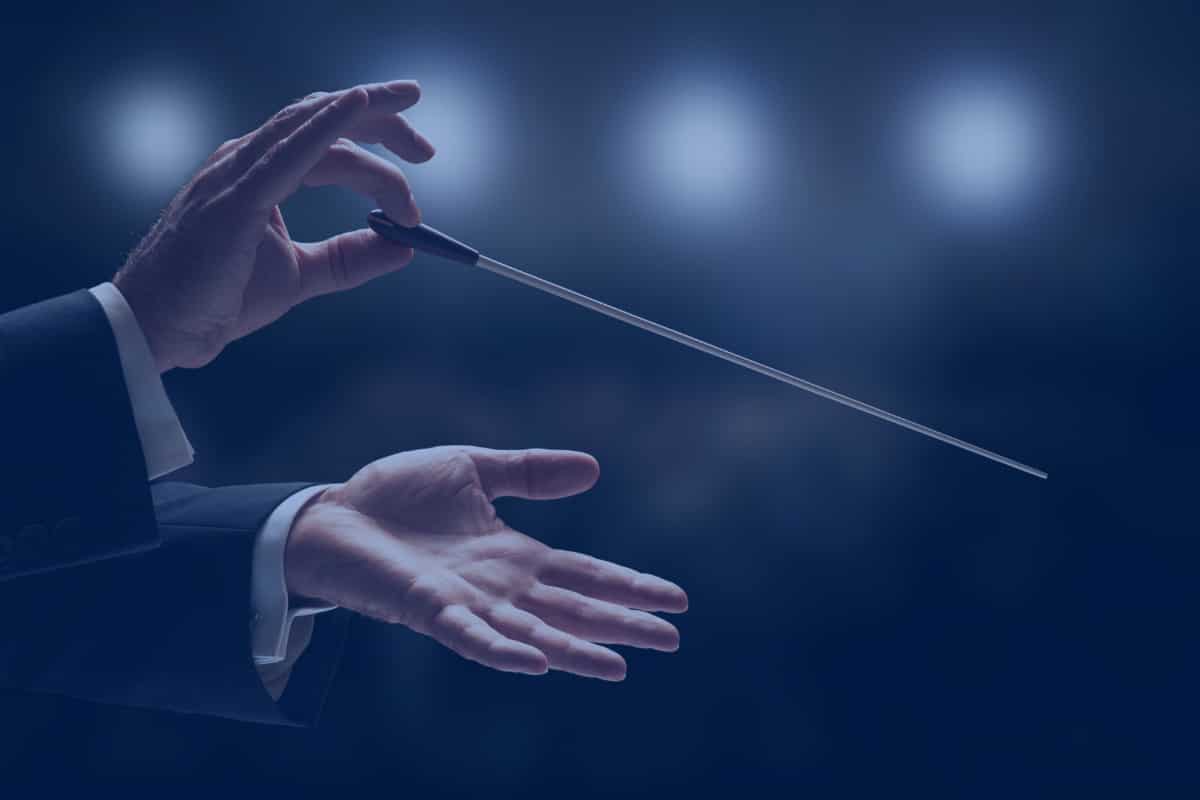 I hope to share more about these challenges in other posts, but it all begins with an Accountability Chart, a one-page picture of the orchestra. Each person is accountable to play their part with excellence.
The Integrator makes sure this happens. Two additional ways that I add value to business owners is that I help them identify and maximize their strengths through individual coaching.
Then I help them clarify where they want to go and execute a plan to achieve their organizational vision.
If you would like to discuss these concepts further, please contact us below to schedule a complimentary call. Our services may or may not be right for you, but we always enjoy encouraging and helping business owners!