Invest in Managerial Training to Drive Business Growth
and Scalability!
Owners of growing businesses quickly realize that they need good systems and strong managers to run those systems. Equipping your managers with good training will:
Improve the effectiveness and efficiency of your business.
Release the untapped talent and potential in your team.
Create the infrastructure you need for scalability.
Free you up as a business owner to do more of the things you genuinely love to do.
Maximize the profitability and performance of your company.
Make your business more sellable.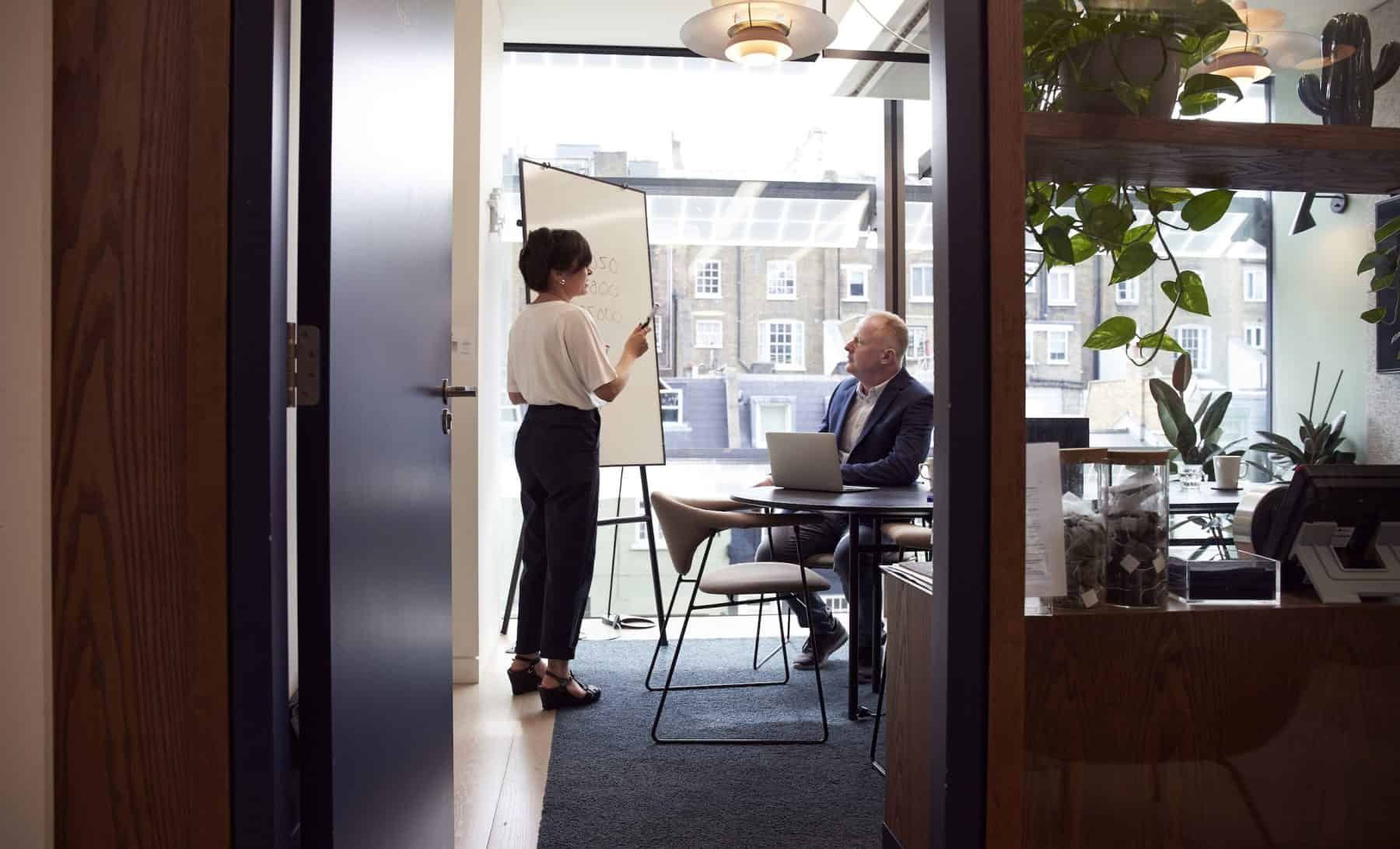 Entrepreneurs Who Turn to Glenn Smith Coaching
Management Training Are:
Owners who want to improve the effectiveness and efficiency of their businesses.
Leaders who know where they want to go but who lack the skill to mobilize the team to get the results they want efficiently.
Leaders must provide their teams with clarity, structure, support, and accountability
Owners who want to develop and retain their best people.
Visionaries who are strong on ideas but weak on execution.
Our Management Training Helps Our Clients
Are you ready to grow in your leadership?
Harness The Power Of Effective Management Training Today!
What Our Leadership Development Clients Are Saying
Glenn is an inspiring and motivating mentor. Regardless of your age, career, or personality, he enables the growth of self-awareness and strategic thinking. Glenn is patient, respectful, forward-looking, and optimistic with this coaching style. His expertise in a broad variety of topics allows him to match his coaching style to nearly anyone.
CEO Wolar Industrial Inc.
We have tripled in our business, so our numbers are through the roof right now. I am no longer a technician in the business, I don't work in the business, I completely just work on the business.
Owner, Sterling Physical Therapy & Wellness
We've seen some really good results. We've grown upwards of 70%. I really believe that a lot of the things I've learned in the coaching program have helped us achieve those results.
Owner, Elevated Technologies
In one year of Glenn's coaching, I was up 50% growth. I don' know how I could be where I am today had I not been in the coaching. That's why I stayed.
Owner, Wall 2 Wall Insurance Services
I was surprised at the immediate benefits I received from the coaching. The increase in my productivity and income and a decrease in my stress level regarding work was a dramatic change. I enjoy having somebody I can share with in private about what's going on in the business. Glenn's not a business cheerleader, he's a business coach. So, he's not just there cheering us on, it's more. He's coaching. If he has to make me take a serious look at what we're doing, then that's what you need to do. Having someone outside of the business to talk to is a huge benefit.
For companies that have multiple managers, we offer a combination of group training and one-on-one coaching. For smaller companies, we typically deliver our training through executive coaching sessions with either the manager alone or with the manager and owner together. Through our training and coaching, we help managers and owners learn:
We are qualified and experienced in using most of the popular management and team development tools such as the Clifton Strengths Assessment from Gallup, the DiSC Behavioral Assessment, the Myers-Briggs Type Indicator, The Big Five, EQ Assessments, and several more. As we work with companies, we collaborate with the business owner to determine which tools best serve their needs. Our approach is adaptable and customized for each client.
In addition to our basic management training, we offer additional resources on Customer Service, Sales, Team Building, Running Effective Meetings, Conflict Resolution, Critical Thinking Skills, and System/Process Improvement.
Are you ready to grow in your leadership?
Unlock the Potential of Dynamic Management Training Now!
Frequently Asked Questions
Management training refers to developing and enhancing individuals' skills, knowledge, and capabilities in managerial positions. It focuses on improving their ability to effectively lead and manage teams, make strategic decisions, implement processes, and achieve organizational goals.
Management training provides the tools, strategies, and insights to run your business efficiently and effectively. It helps you implement processes and systems that eliminate frustration, chaos, and disorganization. Additionally, it assists in business growth and sustainability through proven Business Acceleration Processes, effective execution, and financial returns.
The Business Acceleration Process is a proven methodology designed to help business owners grow their businesses while maintaining balance in their lives. It involves implementing efficient systems, executing effectively, gaining financial control, improving sales effectiveness, building scalable processes, becoming a stronger leader, and building a stronger team.
One-on-one business coaching involves personalized sessions explicitly designed for you and your business. A professional management trainer like Glenn Smith will work closely with you to understand your unique challenges, aspirations, and goals. Through discussions, insights, and tailored guidance, the coaching process helps you overcome obstacles, make informed decisions, and achieve business growth.
Management training costs vary depending on several factors, including the duration, intensity, and customization of the training program. It is best to contact Glenn and have an open, honest conversation about your specific needs and requirements. This will allow for a better understanding of the investment in obtaining your business's desired results.
Management training focuses on developing leadership skills and qualities. It helps you enhance your leadership abilities, such as communication, decision-making, strategic thinking, and team management. You can become a stronger and more effective leader by learning best practices, gaining insights from experienced professionals, and implementing effective leadership strategies.
Yes, management training can contribute to improving your company's profitability. It helps you gain financial control by implementing effective financial management practices, optimizing processes, improving sales effectiveness, and building scalable systems. By focusing on key areas that impact profitability, you can identify opportunities for growth and make informed decisions to enhance your company's financial performance.
Investing in management training can have significant long-term benefits for your business, your staff, and yourself as a business owner. It provides valuable insights, tools, and solutions to overcome challenges, improve performance, and achieve business growth. The knowledge and skills gained through management training can increase profitability, enhance leadership abilities, and make a more prosperous and fulfilling business journey.
Management training introduces you to the concept of gaining leverage in your business. It helps you identify ways to work smarter by optimizing processes, delegating tasks, leveraging technology, and focusing on high-impact activities. By learning and implementing strategies to maximize efficiency and productivity, you can achieve better results without exhausting yourself with unnecessary work.
Glenn Smith Executive Coaching stands out due to Glenn Smith's more than 25 years of coaching experience and commitment to the Code of Professional Standards and Ethics set by the International Coach Federation. The Business Acceleration Process developed by Glenn provides a unique and proven approach to business growth while maintaining a work-life balance. The personalized, one-on-one coaching approach ensures tailored guidance and support for your business needs.
Yes, management training is beneficial for businesses of all sizes. Whether you are a small start-up or a large corporation, the principles and strategies taught in management training can be applied and tailored to your specific business context. The focus is on improving leadership skills, optimizing processes, and achieving business growth, which is relevant to businesses of any size.
If you face challenges, feel overwhelmed, or lack direction in your business, it may be a sign that you are ready for management training. Whether you are a new business owner or an experienced one looking to enhance your skills, management training can provide valuable guidance, support, and solutions to help you overcome obstacles and achieve your business goals.
Glenn Smith Executive Coaching is a professional coaching company that helps business owners and leaders grow their businesses.
We encourage you to talk to other business owners who have worked with coaches and reaped the benefits. Talk to some of our clients. And then, reach out to Glenn and have an open, honest conversation about how he can help you lead and grow your business. There's no obligation and no pressure.
You owe it to yourself to at least have an initial conversation. Investing in your managers pays huge dividends for your business, your staff, and yourself. We will help you achieve things you've never achieved before!
Glenn Smith Executive Coaching is a professional coaching company that helps executives grow their businesses through leadership development, management training, and business coaching.
Glenn has been coaching for more than 25 years and is committed to the Code of Professional Standards and Ethics set by the International Coach Federation. He has created the Business Acceleration Process, a unique and proven process to help business owners grow their businesses while balancing their lives.