We help you implement efficient and effective processes and systems to eliminate frustration, chaos, and disorganization.
We help you grow your business aggressively and sustainably using our proven Business Acceleration Process.
We help you execute effectively and get the traction you need, so you don't feel like you are spinning your wheels.
We help you get the financial return you deserve for your hard work as a business owner.
We help you get control of your business, become a better leader, and make more money.
While your business will improve and grow stronger from our involvement, YOU, as a business leader, will gain new learning and insights that will strengthen you personally and professionally.
We will help you discover and leverage your strengths while providing tools and solutions to protect you from the negative consequences of weaknesses and blind spots.
Your business will grow and become stronger. And you will grow and become more confident in your ability to lead and manage a growing organization.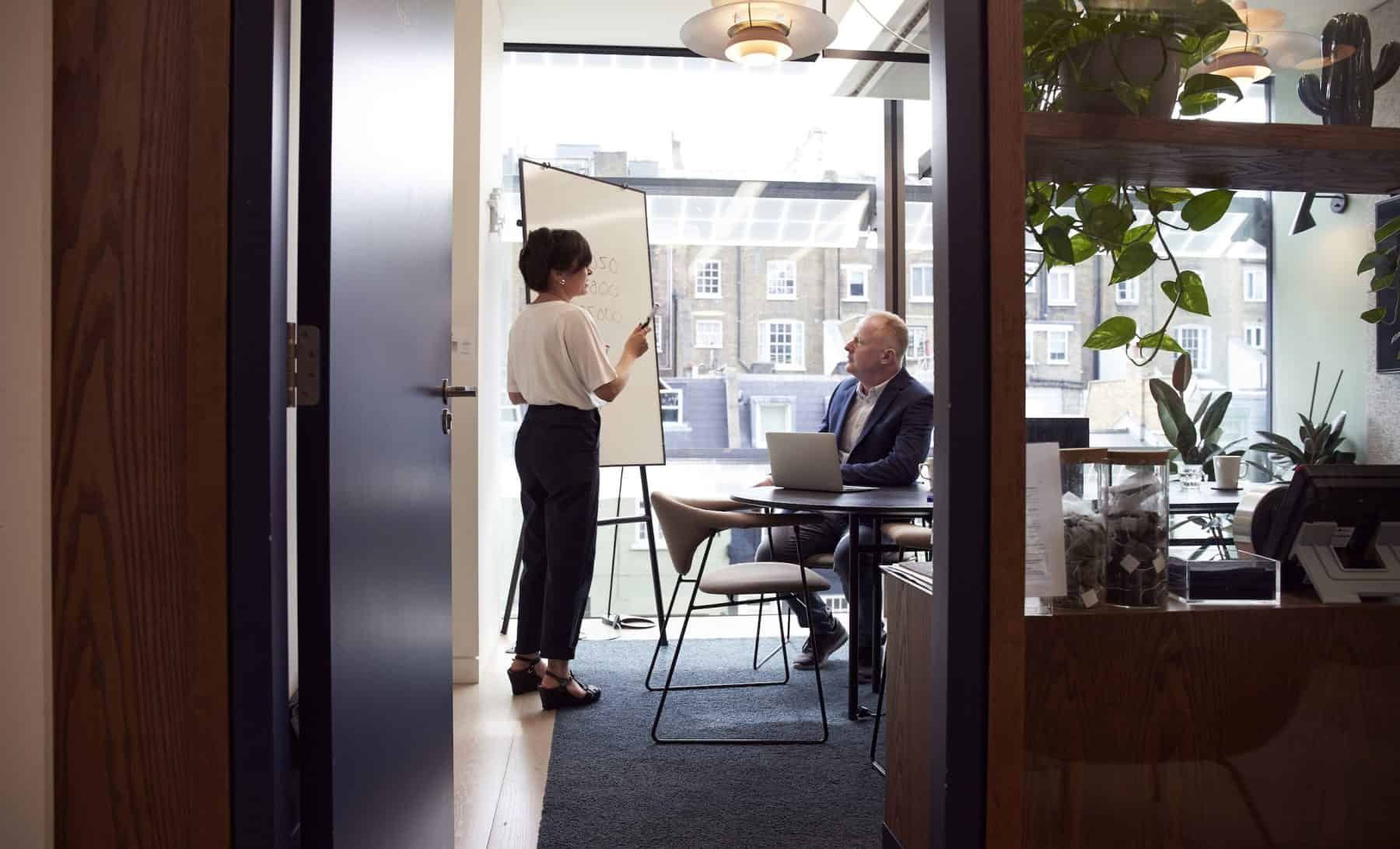 We encourage you to talk to other business owners who have worked with coaches and reaped the benefits. Talk to some of our clients. And then, reach out to Glenn and have an open, honest conversation about how he can help you lead and grow your business. There's no obligation and no pressure.
You owe it to yourself to at least have an initial conversation. Investing in yourself pays huge dividends for your business, your staff, and your family. We will help you achieve things you've never achieved before!
Are you ready to grow in your leadership?
In-person And Virtual Training For You And Your Managers
What Our Leadership Development Clients Are Saying
I was surprised at the immediate benefits I received from the coaching. The increase in my productivity and income and a decrease in my stress level regarding work was a dramatic change. I enjoy having somebody I can share with in private about what's going on in the business. Glenn's not a business cheerleader, he's a business coach. So, he's not just there cheering us on, it's more. He's coaching. If he has to make me take a serious look at what we're doing, then that's what you need to do. Having someone outside of the business to talk to is a huge benefit.
We have tripled in our business, so our numbers are through the roof right now. I am no longer a technician in the business, I don't work in the business, I completely just work on the business.
Owner, Sterling Physical Therapy & Wellness
We've seen some really good results. We've grown upwards of 70%. I really believe that a lot of the things I've learned in the coaching program have helped us achieve those results.
Owner, Elevated Technologies
In one year of Glenn's coaching, I was up 50% growth. I don' know how I could be where I am today had I not been in the coaching. That's why I stayed.
Owner, Wall 2 Wall Insurance Services
How it Works & How Much it Costs
Create and Implement a Powerful Marketing Plan
Gain Financial Control and Increase Profitability
Improve Your Sales Effectiveness
Improve Your Processes and Build Scalable Systems
Work Smarter, Not Harder by Utilizing the 4 Ways to Gain Leverage
Become a Stronger Leader and Build a Stronger Team
Build a Company that has Long-Term Equity Value
Are you ready to grow in your leadership?
In-person And Virtual Training For You And Your Managers
Not Sure You Are Ready to Contact Glenn?
We understand! Hiring a professional management trainer is a big step.
However, most business owners quickly discover that it is a relief to have someone to talk to who understands the challenges and aspirations of a business owner.
Many of our clients talk about how valuable it is to have a trusted advisor they can confide in and bounce ideas off of. Clients benefit from our decades of experience and our ability to offer best practices and effective solutions to their problems.
Management Training Articles
Why You Need A Management System And A Management Leader
As the number of employees increases in a business, there is more and more need for a management system and a management leader. In a perfect world, business owners would hire people for specific roles, and they would do their job without needing anything from the owner/manager. But that's not the real world. I've often …
Why You Need A Management System And A Management Leader Read More »
The Definitive Guide to Executive vs. Business Coaching
Executive coaching and business coaching continue to rise in demand and popularity. It is increasingly common to hear business owners and executives talk about their "coach." You will also hear terms used like "life coach," "leadership coach," "organizational coach," "process improvement coach," "management coach," or "performance coach." However, the most common terms used in business …
The Definitive Guide to Executive vs. Business Coaching Read More »
How to Make a Successful Hire
Making a successful hire is not easy. Interviewing and hiring is often a very stressful experience for business owners. Learn the 3 C's of…
Why is it Difficult to Be a Manager?
Many people aspire to be in management; however, they quickly discover that it is very difficult to be a manager!
Managers Are The Key To Long-Term Success
The most important thing that owners of growing businesses can do is to develop the manager! You cannot scale your business without..
7 Steps for Creating a Succession Plan
Every business owner and general manager should be developing their succession plan, not just for themselves but for the other roles that
Three Keys to Effective Employee Management
To help managers focus on the most important "manager" responsibilities, I have identified three keys to effective employee management…
Compensation and Benefits Plans for Small Businesses
How do you find and retain quality employees for your small business? Create compensation and benefits plans. Here's what you need to know to get started…
What is a Fractional Integrator?
The term "Fractional Integrator" is fundamental in the EOS® model. Instead of president, general manager, or COO, we use the term Integrator.
Glenn Smith Executive Coaching is a professional coaching company that helps business owners and leaders grow their businesses.