Your Executive Coaching Solution
Glenn Smith has been training in executive leadership for more than 25 years. Our Coaching Solutions will help you in the following areas:
Increase Your Leadership Skills
Executive leadership development is a core part of leading a successful company.
Increasing your executive leadership capacity will impact your organization as a whole. Strengthening your interpersonal skills will help expand your leadership influence inside and outside your organization.
We utilize a powerful leadership assessment to help executives increase their effectiveness and adaptability
Develop Your Dream Team Get Your People on the Same Page
To achieve significant results your team must be in alignment.
We empower you to coach and develop your team. We help executives and their teams improve collaboration skills to produce genuine buy-in and alignment. What would it look like to improve your communication and reduce stress within your team?
Do you want to move your teams beyond compliant "followership" to committed execution of strategic objectives? As you grow, all the leaders within your organization will increase, resulting in a stronger, more effective team.
Navigate Change In Your Organization
Businesses and organizations must change in order to sustain effectiveness and profitability.
It's your job to lead the necessary changes to create the culture of the future. However, change must be done without undermining the strength and success of today.
We help executives understand and preserve the core that has made their organization great. Then we help them identify the strategic changes necessary to carry that effectiveness into the future. We will walk alongside you as you implement and manage the change process.
Focus on the Right Priorities & Increase Productivity
The most successful leaders understand and embrace the power of focus.
We help you clarify your vision, values, and strategies. See what it looks like to improve your executive productivity and discover new ways to gain greater organizational leverage.
We'll guide your executive teams during a strategic planning session and help them maintain focus and intensity until they achieve the business and team outcomes.
Business Succession and Exit Planning
Family succession, ESOP, and external sale, all require careful planning and execution.
The larger and more dynamic your company is, the more intentional you must be in succession planning. We help senior executives and business owners get comfortable with this idea.
We will help you map out an exit strategy that will create the least disruption to the culture and the successful operations of the business you helped create. Then, at the appropriate time, we will walk alongside you and your team as you all implement the executive transition.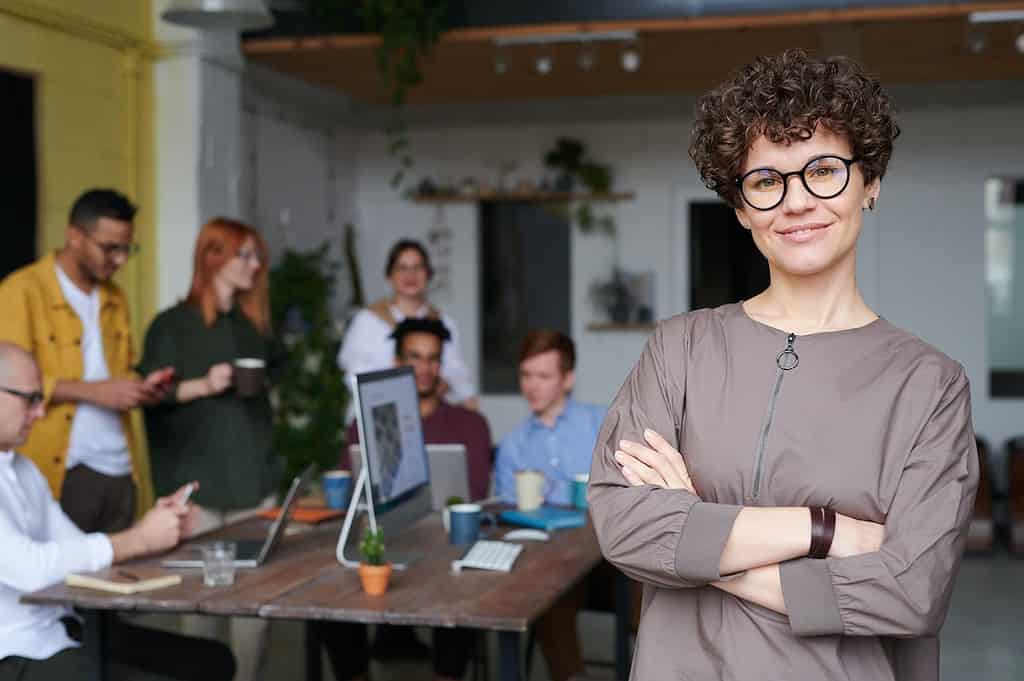 What Our Executive Coaching Clients Are Saying
I was surprised at the immediate benefits I received from the coaching. The increase in my productivity and income and a decrease in my stress level regarding work was a dramatic change. I enjoy having somebody I can share with in private about what's going on in the business. Glenn's not a business cheerleader, he's a business coach. So, he's not just there cheering us on, it's more. He's coaching. If he has to make me take a serious look at what we're doing, then that's what you need to do. Having someone outside of the business to talk to is a huge benefit.
We've seen some really good results. We've grown upwards of 70%. I really believe that a lot of the things I've learned in the coaching program have helped us achieve those results.
Owner, Elevated Technologies
In one year of Glenn's coaching, I was up 50% growth. I don' know how I could be where I am today had I not been in the coaching. That's why I stayed.
Owner, Wall 2 Wall Insurance Services
Frequently Asked Questions
Executive Coaching helps business owners and leaders improve their leadership skills, build high-impact teams, and achieve business goals.
Executive Coaching provides several benefits for business leaders, including increased leadership skills, expanded influence within and outside the organization, improved collaboration and communication within teams, increased productivity and focus, effective navigation of organizational change, and assistance with business succession and exit planning.
The ROI is six times greater than the cost of delivering it, so the benefits and outcomes achieved through coaching outweigh the financial investment.
You can request a consultation session to schedule a free consultation with Glenn Smith Executive Coaching. The consultation will allow you to discuss your coaching needs and goals.
Smith Executive Coaching utilizes a robust leadership assessment to help executives increase their effectiveness and adaptability. Glenn provides coaching and development solutions to strengthen interpersonal skills, expand leadership influence, and enhance leadership capacity.
Executive Coaching empowers executives to coach and develop their teams, improving collaboration skills and fostering genuine buy-in and alignment. They help leaders move their teams beyond compliance to committed execution of strategic objectives, resulting in a stronger and more effective team.
Yes, Glenn helps senior executives and business owners develop an exit strategy that minimizes disruption to the culture and operations of the business. He also provides support during the executive transition process.
Executive Coaching helps business leaders focus on the right priorities by clarifying their vision, values, and strategies. Glenn facilitates strategic planning sessions, guides executive teams, and helps maintain focus and intensity until desired business and team outcomes are achieved.
More Executive Coaching Articles
Are you ready to grow in your leadership?
In-person And Virtual Training For You And Your Managers
One of the primary reasons business executives engage a coach is to help them achieve things they have been unable to achieve alone. By working with a coach, business owners can find the knowledge, ideas, and strategies they need to accomplish their business goals.
Once your goals are defined and focused, we identify the limiting beliefs and "head trash" that inhibit success. Our next step is to help you make the mindset shift necessary to take action needed for success. It has been said that "successful people simply practice successful habits."
We provide the strategic questions, ideas, and accountability that lead to breakthrough insights and behaviors. Once you identify the right activities and turn them into habits, your achievement and success will flow naturally!
GOALS -> MINDSET -> ACTIVITES
1-on-1 Executive Coaching
You and Glenn will meet either weekly or twice a month for a one-on-one executive coaching session where we work to increase your executive leadership effectiveness and capacity.
Executives find that this experience enables them to be more strategic, more focused, lead with more effectiveness, and build stronger teams.
Glenn Smith Executive Coaching is a professional coaching company that helps business owners and leaders grow their businesses.
Are you ready to grow in your leadership?
In-person And Virtual Training For You And Your Managers